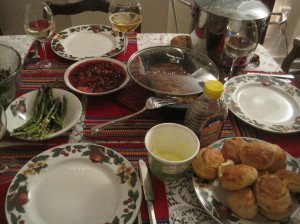 What a wonderful Thankgiving it was. I stayed on campus but Muna and I went over to a friend of Muna's whom I didn't know very well, but got to know because of this holiday event. It was such a great idea because I got to see how amazing a person she was! I had heard only good things from Muna, but by going over to  her place for dinner I was able to see her shining personality for myself. It felt so great to be invited and to receive such generosity and good feelings from someone whom I had just met. We cooked, laughed, and failed at making apple-cinnamon cake together, it was just so wonderful.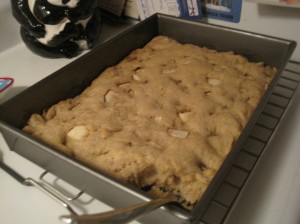 The day started off with sparkles, so I knew it was going to be a great day from the moment I got up. We had to wake up early to catch the 8:50am train to go to the Philly parade, and even though I went to bed late the night before, I must have had a good night's sleep because I woke up with no difficulty and feeling refreshed! (Holiday miracles do exist, I guess!) It was a great bunch with us: Muna and other 5 friends (one of which was the friend we were spending Thanksgiving dinner with). We stood up in the packed train like a pack of sardines but everyone was just in such a great mood that there was nothing but joyfulness all around. We arrived in Philly only to be greeted by the wonderful weather: thank you for contributing, Mr. Sun! It never ceases to amaze me how I can be a totally different person when the sun is out. Those rays shine down on my face and my mood immediately brightens up. I guess it's the Brazilian in me!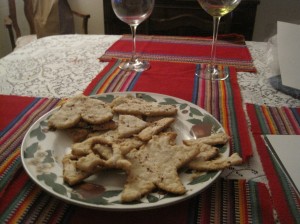 The parade was fun and playful. We had Turkey hats. Need I say more? We walked all along Franklin Street and made a stop at the tents they put up in front of the Philadelphia Museum of Art, which had stands for Campbell's Soup, V8 juice, Disney and Dunkin Donuts. This meant: free food. Yay! We then sat on the grass to rest a bit and soaked up the sun while the parade was finishing up. Next stop was lunch, we needed fuel after all that walking! So we strolled over to Whole Foods which was conveniently open for our benefit and pleasantly smelling of cinnamon pine cones. We all ordered delicious paninis (mine was custom made, so fancy) and gathered around a table while munching on them in delightful satisfaction. My chicken/advocado/provolone/lettuce/tomato/onion/oliveoilvinagrette masterpiece was settled well in my stomach.
Digesting did start tiring us out however (and we hadn't even started the holiday feast yet!) so everybody agreed it was time to go home and rest a bit before the real heavy eating began. We stopped by the holiday fair before heading down to the train and I was happy to encounter a french man from the south of France (Marseille) selling their famous, wonderfully-smelling soap. I started talking to him and was excited that my conversational French was still intact! I then had to buy some of the soap, the smell was just mesmerizing. Coming back to Bryn Mawr, I realized how much I needed to recharge. But nothing that a good nap wouldn't fix! I hadn't had such a great nap in such a long time. Oh the beauty of break and not thinking about work. How wonderful a feeling it is.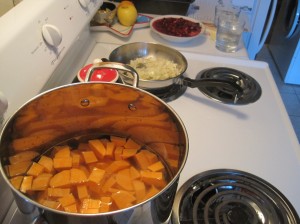 By 4pm Muna and I started heading to our friend's house. We bought the ingredients to make Cosi's signature salad, which we love so much (it has pistachios, dried cranberries, grapes, pears, and Gorgonzola cheese on top of mixed greens. Now who wouldn't love that!?). We successfully were able to make the salad yaaaaay. Highlight of our cooking careers (needless to say neither of us have had much experience in the field). But our friend's cooking was very, very tasty. She is a pro. We had Turkey meatloaf, mashed sweet potatoes, roasted asparagus, biscuits, cranberry sauce, and steamed zucchini. Hmm hmmm hmmm! We also had another friend of our's there from bmc whom I hadn't been able to have a meal with for a while, so it was great to chat with her again!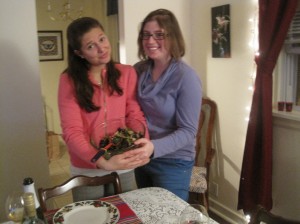 Dinner was so special. I was so happy to be among great people. After all, isn't that what Thanksgiving is about? Sharing great food with wonderful people? Isn't that what life is about? (I know that's in my guidebook as one of the tips to "Great Living"). The night wrapped up with an entertaining episode of cooking pumpkin pie and an apple-cinnamon cake, the latter giving us more laughs than a good bite, but which made us just as happy as the pumpkin pie (I love it when I get a good rhyme!) and watching the first Pirates of the Caribbean (I forgot how much I loved that movie!). It was around 11pm and we were snuggled up in blankets on the couch, with nothing but happy tummies, and much warmth in our hearts.
Happy Thanksgiving, all 🙂
Luci